Clayton Inspection Service, Inc.
Clayton Inspection Service Inc., a certified member of the American Society of Home Inspectors®, was established in 1989. Located in Knoxville, Tennessee we have completed thousands of inspections and we typically inspect over 1,000,000 square feet per year. With over twenty years of construction experience you can be certain that you will receive the highest level of professional service available in today's market.
Click here to view a sample report.
Access Your Report
To view and download your Inspection Report please click here.
Services Available
Radon Testing
Commercial Inspections
Asbestos Inspection & Testing
Construction Inspection
Expert Witness
Water Testing
Clayton Inspection Service services the following counties and cities –
Knox, Blount, Anderson, Roane, Monroe, Campbell Counties, Knoxville, Oak Ridge, Maryville, Alcoa, Tellico Village, Rarity Bay, Clinton, Kingston, Harriman, Loudon, Townsend, Walland, Clinton, LaFollette and surrounding areas.
Consumer Portal Button
90 Day Warranty Validation
90 Day Warranty Information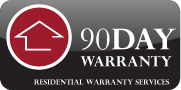 Alarm Leads